Dental Night Guards at Randwick Dental Clinic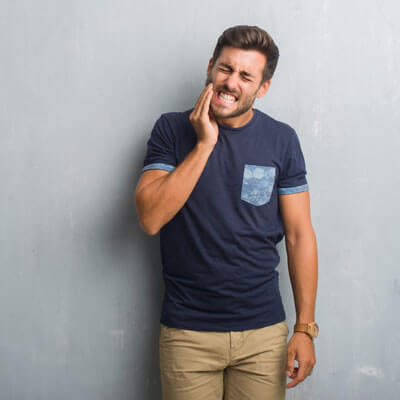 Do you have a habit of grinding and clenching your teeth at night?
You may have noticed headaches in the morning or that your teeth are starting to look flatter across the edges. Grinding and clenching, also known as chronic bruxism, may be to blame. Left untreated, bruxism can also lead to complications with your jaw joint (TMJ), chronic headaches/migraines and cracked or chipped teeth.
Wearing a mouthguard or splint while you sleep keeps your teeth protected by slightly separating them; preventing you from engaging your jaw joint and wearing the enamel against itself. Although your teeth are extremely strong, they can't withstand chronic wear and overuse from each other.
Teeth Grinding in Children
Children can also grind their teeth. Some children clench their jaws, and others grind so hard that others can hear it.
In most cases, teeth grinding in children does not tend to cause damage to their teeth and it may resolve naturally.
If you're concerned, please make a booking to speak with one of our dentists.
Dental Nightguards Cost
The cost for a nightguard is $850.
If you have a Health Fund, you can contact them and learn in advance the rebate amount for the item number for the item number 965.
We offer discounts and flexible payment options. On the spot direct rebate is available using HICAPS Health Fund insurance, and offer financing through Denticare and Afterpay. Thanks to our clear estimates, you'll know exactly what fees are involved before you ever agree to treatment. Easily budget your Invisalign clear aligners with our affordable monthly payments.
Do you need a nightguard? Call Now
A nightguard or splint is typically a first line of defence when it comes to preserving teeth and the state of the jaw. As a prevention-focused practice, we utilise a nightguard to avoid further damaging of teeth.
Contact us today to request an appointment. We offer evening and weekend hours as well as flexible financing options.

Dental Night Guards Randwick, Coogee Maroubra, Clovelly, Kensington NSW | (02) 9314 5226