Dental Crowns at
Randwick Dental Clinic
A crown is a restoration that covers your entire tooth to the gumline. Unlike a filling that goes inside of your tooth, a crown goes over and around it. Some people refer to them as "caps".
Reasons for Getting a Dental Crown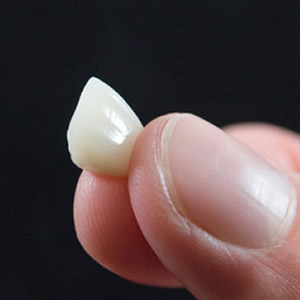 Crowns are ideal for situations where a tooth is damaged to the point that it can no longer support a filling. A few examples of when we may recommend a full-coverage treatment include:
Large areas of decay
Recent root canal treatment
Moderate to severe fractures
Extended fillings that have weakened a tooth
Individual tooth replacement with a dental implant
Advanced wear
Mess-free Dental Impressions
Thanks to advanced digital technology, we can completely bypass the need for dental impressions. After preparing your tooth, we take a virtual scan that immediately transports 3D imaging to our software, which can be shared directly with the lab making your crown.
Not only is digital scanning more comfortable, it's extremely accurate!
What to Expect
Getting a dental crown requires only two appointments. The first visit is to remove the damaged tooth structure and prepare the remaining tooth for a crown to fit over it. After the digital scan is taken, we place a temporary crown to minimise any sensitivity. About two weeks later, the permanent crown is cemented into place.
Dental Crown Cost
The price for the crown per tooth is usually $2,250.
If you have a Health Fund, you can contact them and learn in advance the rebate amount for the item number for the crown.
It would usually be the item number: 613.
All HICAPS health funds are welcome, including Medicare Child Dental Benefits Scheme and Veterans' Affairs. In certain circumstances, we offer discounts and payment plans. If you have a gap or are without a health fund, you can apply for financing through DentiCare and Afterpay.
Our flexible office hours include evenings and Saturdays, making it convenient to work in your next treatment around an already busy schedule. Contact us today for an itemised treatment plan and detailed quote!
BOOK ONLINE

Dental Crowns Randwick, Coogee Maroubra, Clovelly, Kensington NSW | (02) 9314 5226