Childrens Dentist in Randwick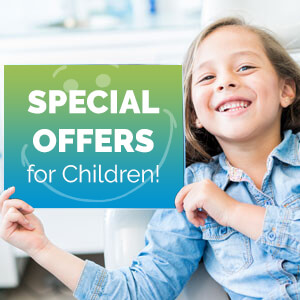 Our family dental practice has served generations of families, many of whom grow up and return with children of their own. With a team of dentists and an oral health therapist on staff, we're able to accommodate even the busiest of families. As a parent, bringing your child to the dentist is an essential step in providing them with healthy teeth once they reach adulthood.
Preventative Services
Because a child's teeth are especially susceptible to issues like decay and gingivitis, we routinely implement preventative strategies that keep tooth enamel strong and more resistant to bacteria. It's our mission to help children have healthy teeth for life, so we work closely with your family to find strategies that work best for our young patients.
Some of the children's services we recommend can include:
Children's Dental Benefits Schedule Medicare Accepted
Children's preventative dentistry for $20 Gap under Health Fund (Terms and conditions apply)
Children without a Health Fund benefit from reduced fees. Learn more »
Fissure sealants to block out cavity-causing bacteria in the deep grooves of teeth
Oral hygiene and nutritional counselling with parents and their child
Fluoride or calcium applications to make tooth enamel more resilient
Interceptive orthodontic therapy (like space maintainers) to reduce bite complications in adulthood
Routine checks and cleans with our oral health therapist
…but when your child does need treatment, we offer gentle fillings and more!
Child Dental Benefits Schedule Accepted
Children between the ages of 2-17 who qualify for Medicare benefits are entitled to $1,013 in dental services every two years. Coverage includes routine general services like fillings, radiographs, fissure sealants and more.
$20 Appointments
We provide a $20 gap payment option for patients under age 18 who receive a check, clean and fluoride treatment, when they are covered by a Health Fund with dental. Schedule a checkup every six months to help your child keep his or her smile healthy.*conditions apply.
Children's Reduced Fees
For those children who don't have a health fund or access to Medicare CDBS, a reduced fee applies to all treatments.
Schedule a Checkup by Age One
Our oral health therapist loves working with children, even if they're anxious or not sure what to expect. We also offer same-day appointments for unexpected dental emergencies. Contact us today to book your family's next trip to our practice.
Applicable to children up to 17 years of age.
Must present a Health Fund card with extras for dental treatment on the day of treatment.
Each item must pay a rebate cover, no matter how small.
Alternatively, we offer a reduced fee on all children dental treatment.

Children's Dentist Randwick, Coogee, Maroubra, Clovelly, Kensington NSW | (02) 9314 5226