Emergency Dentist at Randwick Dental Clinic
Your Same-Day Randwick Emergency Dentist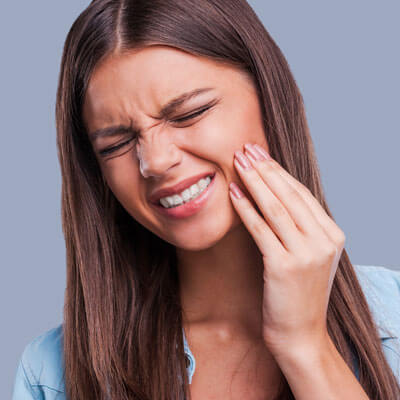 A sudden toothache or broken tooth can catch anyone off guard. When you need emergency dental care, we're here to help. Our family practice is equipped to get you out of pain as quickly as possible, usually on the same day.
Is It a True Dental Emergency?
Do you need to see a dentist immediately? If you're unsure, here are a few things to ask yourself:
Are you in pain that's preventing you from eating or going to school?
Is the broken tooth towards the front of your mouth and visible to others?
Are you experiencing heavy bleeding?
Is there swelling that is spreading into larger areas?
If so, contact us straightaway. In most cases, we can arrange to see you on the same day.
Common Dental Emergency Treatments
Broken or Knocked-Out Teeth — If you lose or break a tooth, it's essential to see our family dentist within the hour. Try to locate your missing tooth fragment if possible. Store it in a sealed container, completely submerged in milk, contact solution or if neither is available, tap water with a pinch of salt. Handle the tooth by the crown, never touching the root. Call our office immediately.
Loose Dental Filling or Crown — Don't chew on that side of your mouth, in the event that your restoration comes loose and breaks another tooth. If your crown comes entirely off, store it in a zip-top bag and bring it to our office. It may be possible to re-cement your restoration. Otherwise, a new one will have to be made.
Abscessed Tooth — Untreated cavities or cracked teeth can abscess at any given moment. While not all abscessed teeth are painful, some are excruciating. An endodontic procedure (root canal) can preserve your tooth so that it does not have to be extracted. Antibiotics may be necessary to alleviate the severity of the infection.
Toothache — A painful toothache can be due to a variety of causes. We'll examine your tooth and take a small X-ray to see what's going on inside of it. Our priority is to get you out of pain and then make a plan to repair the tooth as soon as possible.
Denture Repairs — Accidentally dropping your partial or denture can make it impossible to get through your normal daily activities. Bring your appliance to our office to have it repaired or replaced.
New Patients Welcome
Same-day emergency appointments are available for new and existing patients alike. Contact us straightaway for professional dental care.

Emergency Dentist Randwick, Coogee, Maroubra, Clovelly, Kensington NSW | (02) 9314 5226